Promoting great places to fish in the North West.

We fish many venues from clubs, fisheries, canals, rivers and lakes. We are no experts, but we know our passion of this sport is shared by many, and we hope this site will help others. We will be posting reviews of the venues we fish including what peg, tactic, method and bait used. We will include links to fishery websites, address and phone numbers of the venues we visit. If you would like us to visit your fishery or club waters, or if you would like a day on the bank with us please send us ad email. If you see us on the bank pop over for a chat, and if you want to know where is fishing well, as Carl says from the team "Always follow the green hoodies"






Meet The Team.


Carl McCormack (Mr Partridge) Match/Coarse and Angling Coach.
Fishing is my life, if I'm not doing it, I'm definitely thinking about it! Growing up on the local park lakes of Liverpool, then progressing to the canals and rivers around the north west I've fished some fantastic venues. With the onset of commercial fisheries, its the diversity of our sport that I enjoy so much, and the constant learning. Its this learning curve, and more importantly the sharing of our experiences that drove me to become a licenced angling coach. The buzz I get from passing on my knowledge and helping develop other anglers is awesome. So being able to come on board with the other guys here is fantastic, and I hope you enjoy our adventures.
Enough of this,,,,,,lets get fishing!
Mark Clutton (Mr Sensas), Coarse/Match Angler.
My name is Mark Clutton and I live in Dodleston, I would like to think I am the silver fish man of the team. I have been fishing since I was 5, in that time I have fished many venues all over the country. I have fished junior nationals and division 1 & 2 nationals for Wyche Anglers from Nantwich and also division 2 & 3 nationals, Crewe summer leagues and angling times winter leagues for Hodnet Match group. I have fished these on the canals, Rochdale Canal, Shropshire Union, Grand Union, Trent and Mersey, Bridgewater, Basingstoke canal. I think my favourite fish to catch would be Roach and skimmers, on the pole or the tip. There is something about catching a net full of them. Give me a 30lb net of silvers over a ton net of carp any day.
Tight lines.
James (Jay/Mr Preston) Davies, Coarse/Match Angler.


For me you cannot beat that feeling no matter what age you are of leaving the mad world behind and heading for a session on the bank, be it a hot Summer day or a frosty snowy Winters morning you just can't beat the buzz and banter setting the gear up then shipping out the pole watching the float settle then get planted under the surface and the elastic stream out. My favorite method got to be fishing on the tip, be it method/cage feeders or straight bomb, you can't beat that buzz watching the tip getting pulled round and hitting into a fish. My I have two favorite fish, the first is the good old Roach there is something special about Roach, maybe because it's the first fish most of us catch as kids, love my roach fishing and it really comes into its own in the winter months. The second is the Tench, great fighters and I love fishing old school ledger for them is wicked.

Adam (Bilbo Baggins) Bowen, Coarse/Barbel Angler.
I just love fishing, just being on the bank is good enough for me, the excitement of watching the float going under or tip going round. I really cannot wait for every session and being on the bank with my friends.I started this site in 2011 to share great places to fish and it has grown into a busy site with a great team of anglers. My favorite fish has got to be the Barbel, especially on the river. My preferred method has got to be the tip, especially on the River and large lakes. 

 Stephen (The Bank Tramp) Roberts, Coarse/Carp Angler.
 My name is Steve Roberts and I live in Wrexham North Wales. I have been fishing for as long as I can remember, as most my dad got me into fishing which i thank him for. I started my fishing on the river Dee (Wales) where I spent most of my teenage years going around twice a week back then. in the 90s we found a local commercial where my passion for fishing lakes begun, we fished for Tench, Crewies, Rudd, Bream and my introduction to my first Carp capture. I spent many years there learning the skills needed to fish lakes and also started pole fishing. From these lakes I joined a local club where slider fishing for big Bream and Tench was the norm. From there I started chatting to the clubs Carp anglers and it become apparent I started to spend more and more time targeting the big Carp in there and a bank tramp was born.
From there I joined another club where my Carp angling took on the next level fishing big deep natural lakes where I called it my second home and to this day I still love fishing those lakes and probably will for the rest of my days. I had been Carp angling for around 10yrs when my first child was born and time on the bank was becoming a privilege rather than essential so slowly but surely I started returning back to the waggler-pole fishing as this was taking far less time away from home.

Since then I've since had a second child and Carp fishing as a whole is on the back burner but I do like to get out a few times a year proper Carp angling staying the weekend of course. as you guys will see from the fishing in the North West site my ugly mug pops up quite regular more than often with the pole in hand as these days I really enjoy the banter amongst the team whilst out reviewing these venues for you good people more than often at the expense of the gaffer Mr. Bowen.
Think that's enough information to bore you viewers so its tight lines from me and hope to see you perhaps join us on one of our many adventures up and down the North West.
Liam Postle, Carp Angler.

My names Liam Postle and I'm from Rhosddu. I started fishing at a young age where it all started off with my 6ft rod which you could bend into a circle, fishing on the small rivers catching eels and small trout. From there I developed onto sea fishing off rock fronts and peers and now and again the odd boat trip catching mackerel.  I then started taking my Coarse fishing very serious and had become a big part of my life, being out every weekend rain or shine. Then finally I found my calling, Carp fishing where I have been dedicated for around four years and still it carries on. Hopefully will be on here quite a bit with reviews and with a flood of photos of my captures. If you ever see me on the bank don't be afraid to come say hello and the kettles on.  Tight Lines!
---
Dave Williams, Coarse Angler
My name is Dave Williams from Liverpool but living in Runcorn from the age of 8. Started fishing with my Dad and uncle when I moved to Runcorn fishing the ICI waters Sandymoor, Greenwoods and Dutton flashes, moved onto my local canal, The Bridgewater and fished it for many years. Later on in my fishing life I have become hooked on fishing the commercial fisheries up and down the country, I also have a love for our local rivers, The Dane, The Ribble, and down to the Severn. My favourite tactic must be the method feeder using ground bait or Pellet I'm not fussed. Favourite Fish, Tench and Crucian carp. Am looking forward to the challenges ahead, and if you see me on the bank come and say hello, if you're not catching. Regards Dave.
Ian Jones, Coarse/Match Angler.

My name is Ian Jones and I am from Chester. Living in Vicars Cross with the Shropshire Union canal just a stones throw away this is where I could be found 4 or 5 times a week after school and at weekends up to the age of 16. If I wasn't there I would be on the river Dee or Bridge water canal with my dad or fishing local pits with my friends. I loved fishing then almost as much as I do now! With my early fishing being on natural venues with a particular favorite being Harthill fishery in Broxton. I enjoy roach and skimmer fishing but my favorite fish would have to be the Tench. 
I love pole fishing and have recently enjoyed getting to grips with the art of shallow fishing. It is a method that rewards a busy angler which I like. also I like fishing the tip but don't do it often enough!
Over the last 2 to 3 years I have started to fish more open matches as I enjoy the banter and competition it provides. I have had a few section wins in the Hampton springs silver fish matches and my first match win came at Wigmore lakes earlier this year. Since then I have smashed my match PB which now stands at 104lb 14oz (06/05/14) so with my first match win and now my first ton out of the way I am looking forward to what the future holds!
I have been a regular visitor to the Fishing in the Northwest site over the last few years for information on local fisheries so I am really happy to be invited to join the team and hope you enjoy reading about our future outings and fishery reviews. On a personal note I hope you enjoy reading about my match fishing experiences at some of the Northwest's premier fisheries. If you follow this link it will take you to my match blog to see how I get on : Ian Jones Match Blog.

If you see me on the bank come and say hi! Tight lines! :) Ian
.
Carl Jenkins, Coarse, Game and Sea Angler

.
Hi, I consider myself an all rounder fly, game , sea , boat , course , match and rivers which I really favor. Fishing float on any venue is my favorite method although I have got a new soft spot for using fly and small lures on venues that are otherwise mainstream coarse venues fishing . My favorite fish has got to be Roach The bigger the better, but anytime the float goes under is good with me. If you see me on the bank in my greens pop over and say hello.


Angler Testimonials.

Working for the Angling Times news desk entails tapping into every resource possible to uncover the best stories and fisheries around and in my experience, they don't come much better than Fishing in the North West.
Their dedication to uncovering the best and my most in-form venues in the area is second-to-none and their willingness to share their winning tactics deserves credit.
Angling Times has started working with the team on a regular basis and we intend to continue this relationship to strengthen both brands for the future.
Twitter: @tony_grig
 Tony Grigorjevs
News Reporter/Features Writer
"its great to see your prepared to share information with others Adam, to help there  fishing" Andy Findlay (Preston Inovations & Sonubaits)
http://andyfindlay.co.uk/
"Fantastic website Adam, very informative and all of the venues you have listed are well worth a go, in particular Partridge where we met.  Its great that you can share this information for those anglers who don't know where to start, all these venues are guaranteed to give you bites, see you soon" Andy May (MAP and Kamasan Champion)
http://www.fishingcoaching.co.uk/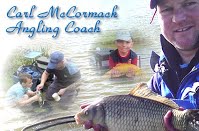 "Hello Adam, its Carl McCormack, we met on saturday. I have had a look at your website and your doing a fantastic job,your passion and will to share is awsome mate keep it up"
"Hi Adam, a fantastic website which gives any angler a true insight to all the great venues. Keep up all the hard work and I wish you and your team all the best" Pete Mahoney, Leigh tackle/Bait-Tech/Dino Floats. For all updates on what Pete is up to follow the Facebook link below. http://www.thebestfloats.co.uk/
https://www.facebook.com/petemahoneys.fishingpage?fref=ts

http://www.bait-tech.com/8051/pete-mahoney-on-the-method-feeder/
http://www.bait-tech.com/8137/pete-mahoney-on-the-pellet-waggler/
http://www.bait-tech.com/8257/fishing-the-pop-up-on-the-pole-pete-mahoney/
http://www.bait-tech.com/8376/pete-bomb-pop/
This is to thank you again for the two days we spent together on the Severn near Shrewsbury last week. Although the barbel weren't biting I did learn a tremendous amount about barbel techniques from you.I leaned about the rigs, the bait, the correct casting, the feeding and all aspects of river fishing. I would also like to thank you for giving up so much of your time and wisdom on the river environment. The second day was very interesting and I leaned about the technique of trotting which I will definitely be doing.This was a nice way of fishing which will take some practice but well worth it. And last of all thank you for your company.

---
Site Supporters.
North Wales members of the team use
Lionel's Tackle Shop

(Buckley) voted "best tackle shop in Wales" by the Anglers Mail 2011. For great deals, from specimine Carp to fly tackle and the latest match gear, as well as hunting equipment from decoys to shotgun cartridges, feel free to pop in and see Neil, Nikki, Dave and Lionel for great friendly advice.

Cheshire members of the team use Vale Royal Angling Center (Northwich) which is one of the UK's most respected angling stores, specializing in high quality fishing tackle including rods, reels, poles and accessories. Feel free to pop in and see Mike, Rod, Thomas and Keith for great friendly advice.Vale Royal Angling Center continues to strive for excellence and source key products from the most iconic brands, alongside innovative new products. By providing impeccable customer service in a unique setting VRAC strives to create a benchmark for the ultimate angling retail store.
Dino (nickname of Denes Lorincz) is one of the best fishing float brands in Hungary and the owner is member of the Hungarian national team too. He has many years experience on the fishing float market. The high quality floats are made of the most up-to-date materials using the leading-edge producing technology. High quality is guaranteed for each of their products! Every kind of float is available for all sort of water!









Based in Wrexham UK, Carpbait Solutions was created by Darren Bostock, who has over 20years of experience of bait creation. Darren creates 100% genuine products using the finest ingredients, that have been used to create fantastic and innovative baits that are being used to fool some of the most wariest of fish. As well as the great Carp range you can also pick up some great match fishing bait. Please click  on the banner to see the full range of great products on offer.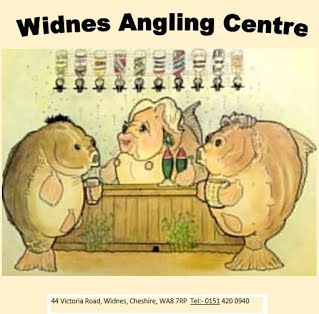 We have been established 10yrs+ in the Widnes Shop. With 30 years experience in the fishing game. In the shop we stock all the main brands of tackle and bait. We provide a in house rod and pole repair service also. We pride ourselves on being friendly and offer very competitive prices.  We have a website,
www.widnesac.co.uk
and like us on our Facebook page.
Tackle and Baits would like to offer ALL Fishing in the Northwest Members a 10% discount on there all there purchases in store or by order for the rest of 2014. To qualify for this all you have to do is visit the tackle and baits Facebook page 
https://www.facebook.com/pages/Tackle-and-Baits/721070517913835
 and click on like, when you come into the store just mention Fishing in the Northwest for your 10% discount. You can also spend as little as £0.99 for your 10% Discount. (See in store for any exclusions in this offer). 
If you have any questions you can message me on Facebook or email me on tackleandbaits@live.co.uk 
And remember all, to keep it local, you can place your orders here at Tackle and Baits for all your Fishing Tackle and Bulk Baits needs. You can pick up in store or get it delivered to your door. (P&P Charges may apply)